Cloud Document Management
Benefits of The Matrix Cloud
Visualize a vast, completely secure, off-site repository of every document ever produced by your organization, available with a few simple keystrokes. The space once crowded with file cabinets can now be used for core business activities and free up valuable real estate. The Matrix Cloud hosting facility in Irvine, CA delivers high volumes of bandwidth at unparalleled speeds, at a price tailored to fit any budget. Through our EMC ApplicationXtender web browser your content is easily, quickly and safely available at your convenience with monitored access available to simultaneous users.
Immediate Content Access
The network operations center of The Matrix Cloud is constantly monitored to ensure the network and all equipment is online and available for data transfer
With 24/7 on-site security personnel and engineers specializing in security, network monitoring, fault monitoring, resolution, and disaster recovery, you are assured your information is, and always will be, safe and readily accessible
Secure Access
Centralized control of user rights and privileges
Audit trail of user activity
Advanced security data center
Meets the latest HIPPA regulations, offering encryption and WORM storage options
SEC 17a-4 Compliant
System Backup & Security
Know your information is safe
Building Specifications
The Irvine, CA facility is a 55,000 square foot, single level, raised floor building designed to Zone 4 earthquake specifications with an onsite network operations center. 
Electrical/Power Specifications
HVAC, N+1 redundant cooling system and power, automatic transfer switching with eight-second cut-over. Four modes of power include: normal, emergency, recharge and bypass—all backed up by a diesel generator. Power to cabinets/cages available in 110V AC, 208-220V AC and 48V DC.
Building Security
The Matrix Cloud data center has a single point of monitored entry, on-site security personnel, motion detection alarms, and cabinets and cages have combination or key locks. We also utilize an industry leading VESDA system for the detection of smoke and fire, a dual-interlocking pre-action fire suppression system, temperature maintained at 68° F, relative humidity maintained between 45% to 55%, and automatic failover.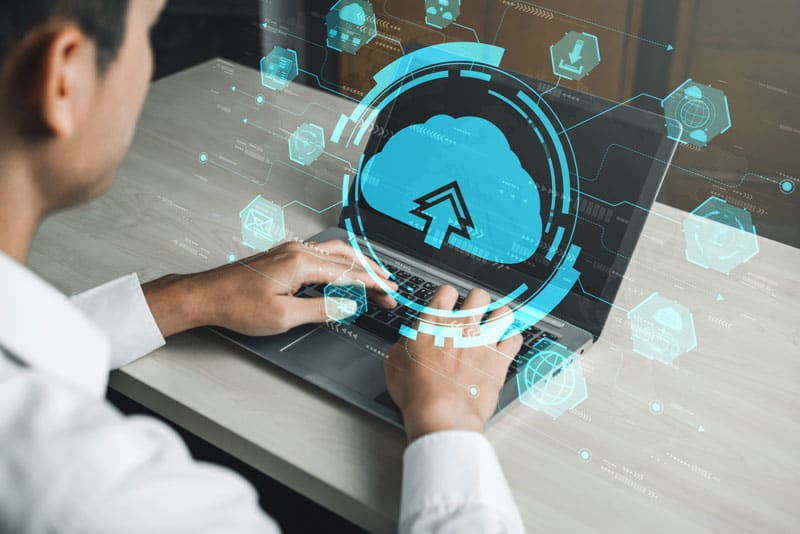 Let's Get Your Documents Under Control Together